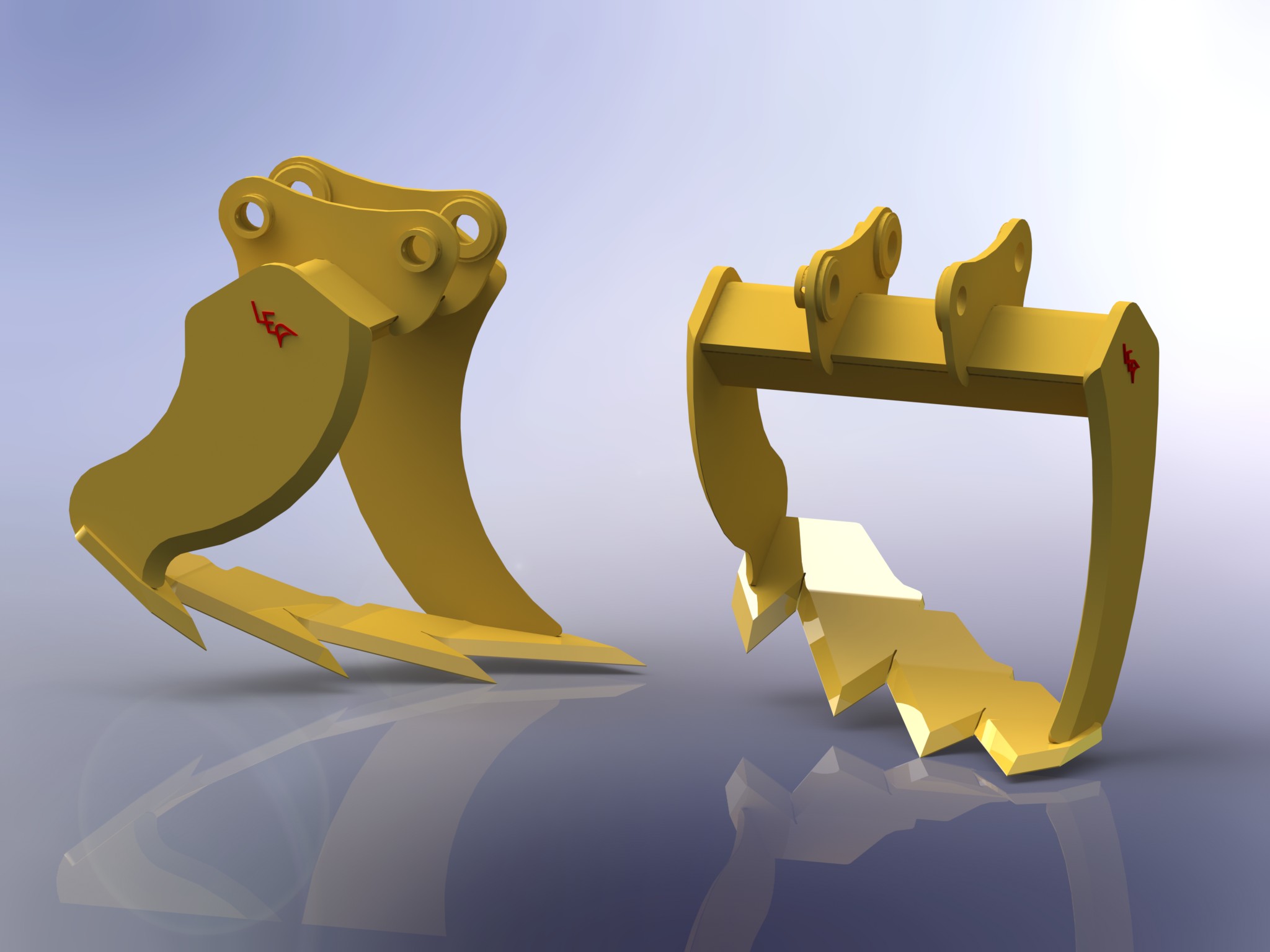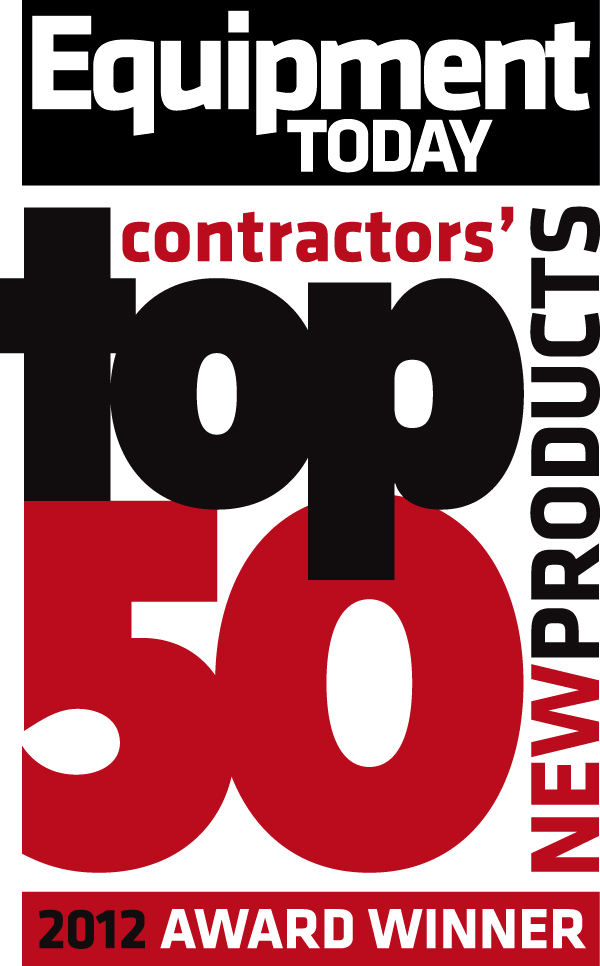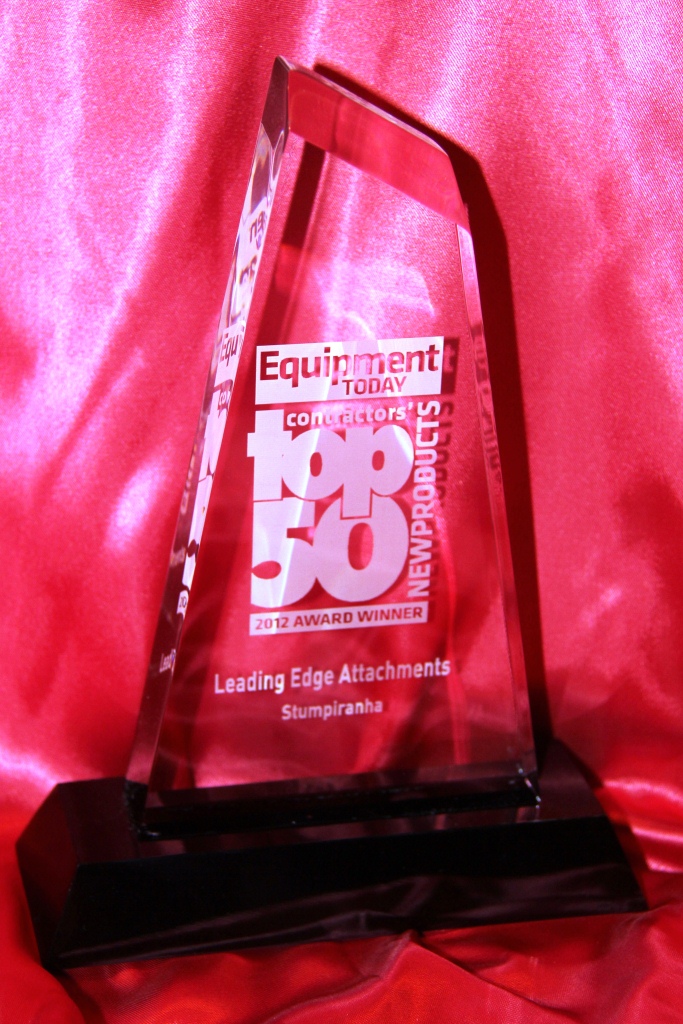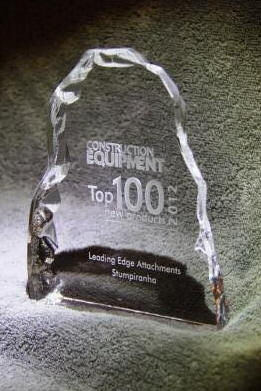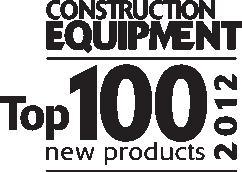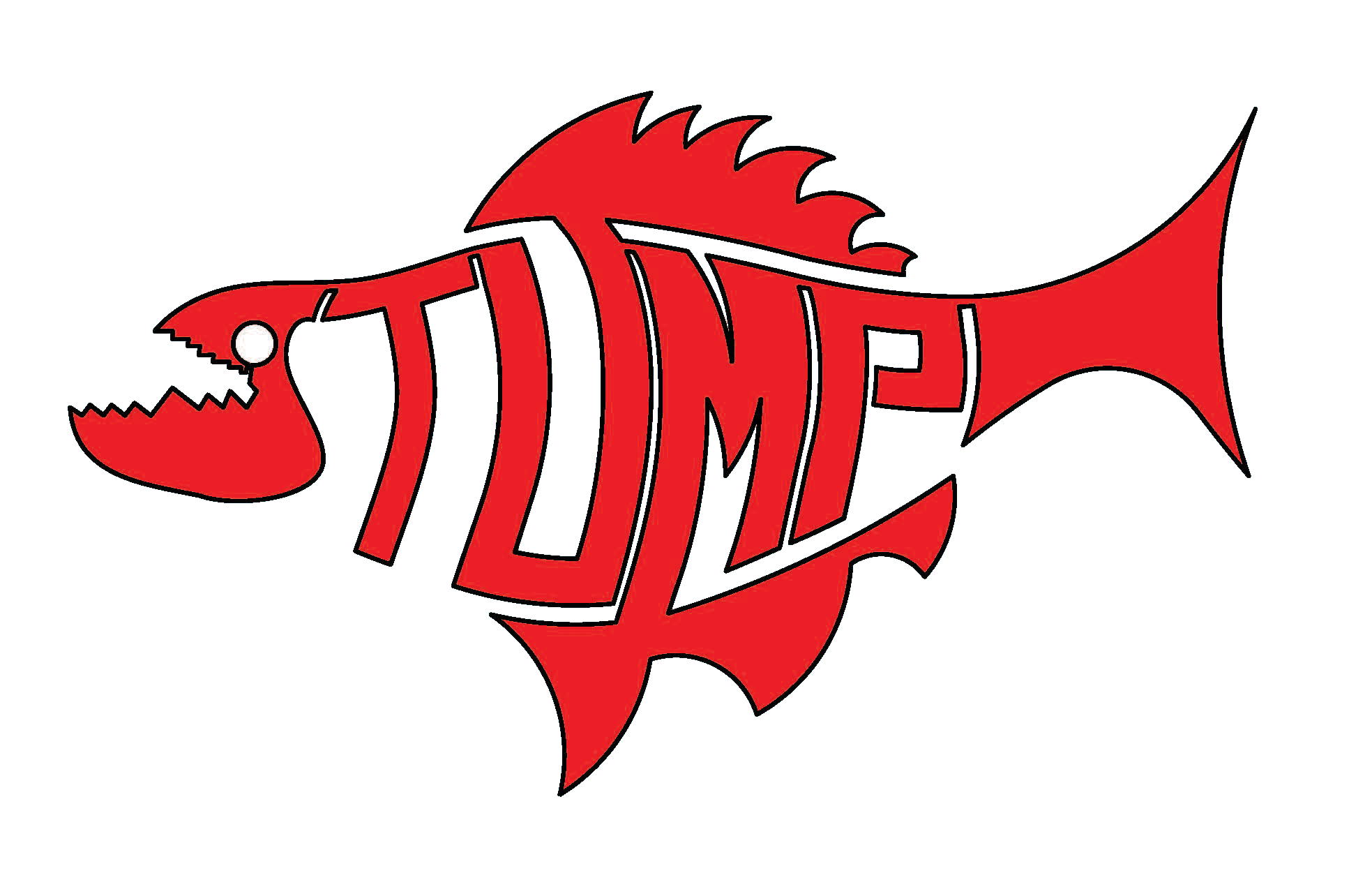 Stumpiranha TM
Stump Remover
The patented "Stumpiranha" is a stump removal tool for excavators and backhoes that replaces the slow process of stump grinding, and allows for complete removal without leaving grindings or stump remains that produce sink holes later.
Stump grinders are expensive, slow, and tap into the hydraulics of a machine which can introduce contaminants in the excavators complex hydraulic system. The Stumpiranha attaches to an excavator or backhoe similar to a bucket, and allows the stump to be cut and ripped under the stump from the roots. The staggered sharp pointed blades cut the roots under the stump one pointed blade at a time, thus allowing the maximum cutting force to be achieved. The vertical arms of the tool straddle the stump while the blades rip the roots below, thus allowing the stump to be removed completely, only leaving the ends of the roots. The stump can then be scooped up and loaded into a truck, without leaving insect infested grindings at the site.
The Stumpiranha is manufactured in USA using high strength T1 alloy steel for abusive, abrasive and cold weather conditions.

The advantages of the Stumpiranha are as follows:


Inexpensive alternative to a stump grinder
Stump remover that removes the complete stump, eliminating stump grindings and burried wood that creat sink holes
Does not require a hydraulic kit, or tapping into the hydraulic system of the expensive machine, thus reducing the possibility of hydraulic contamination
Staggered blades on an arc achieve maximum cutting force by cutting one blade at a time
Made in USA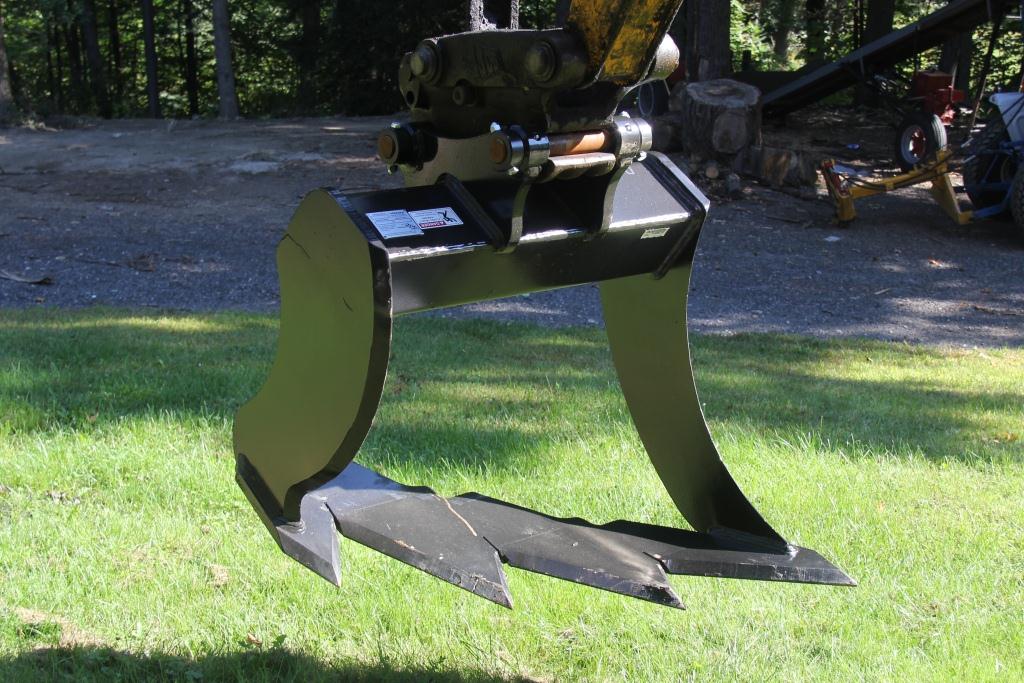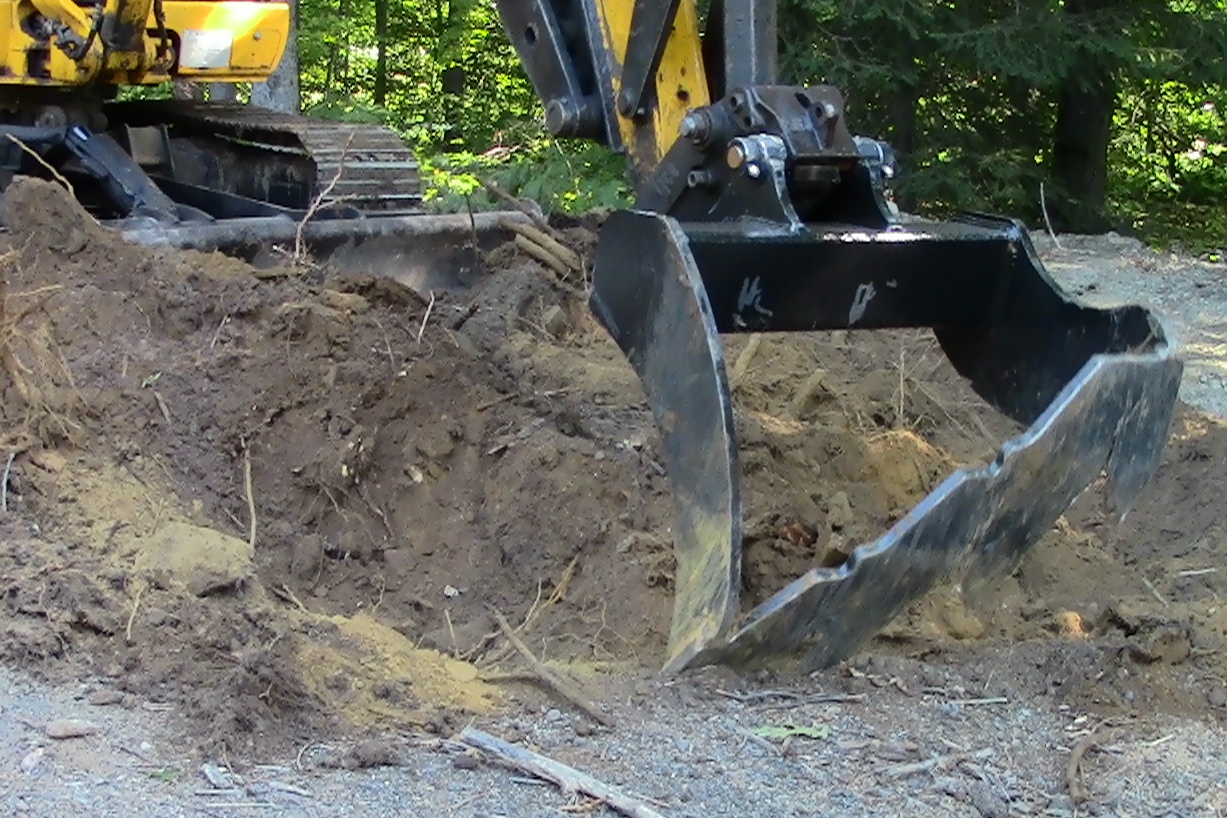 The Stumpiranha is also available for Skid Steer Loaders as shown below

Call direct: 508-829-4855 Fax: 508-829-4822 email: sales@leattach.com
Website: www.digrock.com
Login to RockRip.com to: Enter your comments or suggestions in our Blog
order replacement teeth, or, order non-greasable coupler dead pin sets
Home Awards Videos Frequently Asked Questions Catalog How To Order
Company About Us Dealer Links Multi-Ripper Art Contact Us
Products Multi-Ripper Multi-Ripper Bucket Hi-Cap Multi-Ripper Bucket Multi-Ripper Talon Bucket Multi-DigNrip Bucket
STAG Bucket V-Raptor Bucket Multi-Ripper Tooth Stumpiranha Skid Steer Multi-Ripper Compachyderm
Straight Rake Multi-Scaler Other Attachments Pingrabber Coupler Auto Hose Coupler Rockrip.com
Discontinued:
Multi-Ripper V Bucket
,
Multi-Ripper Skeleton Bucket
,
2-Way Bucket
,
SpeedScreen Bucket
---
Leading Edge Attachments, Inc.®
© Copyright 2002-2015; Leading Edge Attachments, Inc.® All Rights Reserved
Revised: May 4th, 2015